noob alert here!
first posts should always be good ones right...
im here like everyone to gloat
and help give hope to lost pet owners with bald heads from tearing their hair out
where to start....i guess a bit of my background first. i have owned dogs all of my life.a few random dogs and then for about 20 +years mini/toy poodles. since i was always younger i never got the chance, joy, heartache of raising them.i have an 11 year old daughter pretty much the same as raising dogs in an almost scary way
anyways i just watched my father fight cancer, he's doing great and cancer free so far
. i lived in ohio with my daughter and my mom and dad. well after my dads battle he got scared as most people would and wanted us to move to west virginia to be closer to my mothers family (his are all dead) just in case something happened to him...well we found a house bought it paid for it all good but they still have to sell the one in ohio. so i moved down here by myself to take care of this house while they work on the other to sell. i literally live on the top of a mountain by myself gets a bit scary at times even having multiple loaded guns around at all times
when i answer my door i have a gun so i wasnt so much worried about someone doing something to me but rather that they would do it while i was gone as the house had been broken into before and the detached garage being burnt down. anyways i have my 14 year old toy poodle mercedes with me. not much protection there
her partner cinnamon is still in ohio with my parents poor thing is deaf and blind but otherwise prefect health to be 14. wow im draggin this out arent i. anyways i had been looking into getting some dogs who were a. bigger and b. more suited to the country. well due to some unwanted pregnancies i found bigby my boy pit/boxer mix and raven a black lab/boxer mix. mutts can be the best pets sometimes.i brought my babies home and all was good for a bit. i did notice that raven was timid right off the bat. i dont think she was abused but they had kids who i think just wooled her to much for her liking.
she just wouldn't listen to anything got into everything chewed my $70 headset up right off the bat which i was able to fix. i mean they are puppies so of course they wont be perfect but bigby started progressing and she only seemed to get worse. this dog was my worst nightmare, she brought me to tears on more than one occasion. i was completely alone for the first time in my life, depressed, she made the depression worse and it was just overwhelming for me. i hated to even look at her at one point which made me feel worse also as you shouldnt hate your animals but dang my chickens literally listened better. heck i found a baby robin and managed to raise it and even released it and it would come back to me from the trees when i called (try to let a $1500 parrot out of the house and see if it comes back
) it til she found a mate and left me as all kids do
I was at my breaking point this past year has played hell with my life in general. i knew i hated c.m.'s tactics so i went looking and found victoria. within less than 24 hours i was again brought to tears as somehow i had a completely different dog. she went from knowing no tricks what so ever and pooping/peeing everywhere even on her toys and in her bed and also when ever she was scared she would pee and poop. bigby was pretty good all around but didnt know much either.now less than a week later they both give paws, sit, lay, high five, and can leave treats in my hand or on the floor when i say leave it, they sit and wait for me to put their food and water down before inhaling it
bigby can speak and raven is getting the hang of roll over and they either come up and sit by me or the door to go out! i now can leave them running loose at all times in the house and havent had a single pee/poop in the house at all.we all couldnt be happier. now i am going to be working on getting them to stop pulling the leashes and to stop eating chicken poop eeeewww and recall once i do that i should have my perfect big little babies (only 3 months old right now):) i honestly wouldnt have beileved it i had i not experienced it myself. for anyone out there reading this don't ever loose hope in your animals til you exhaust all possible routes. i love reading everyones stories they continue to give me even more hope for the future!!!!!
mercedes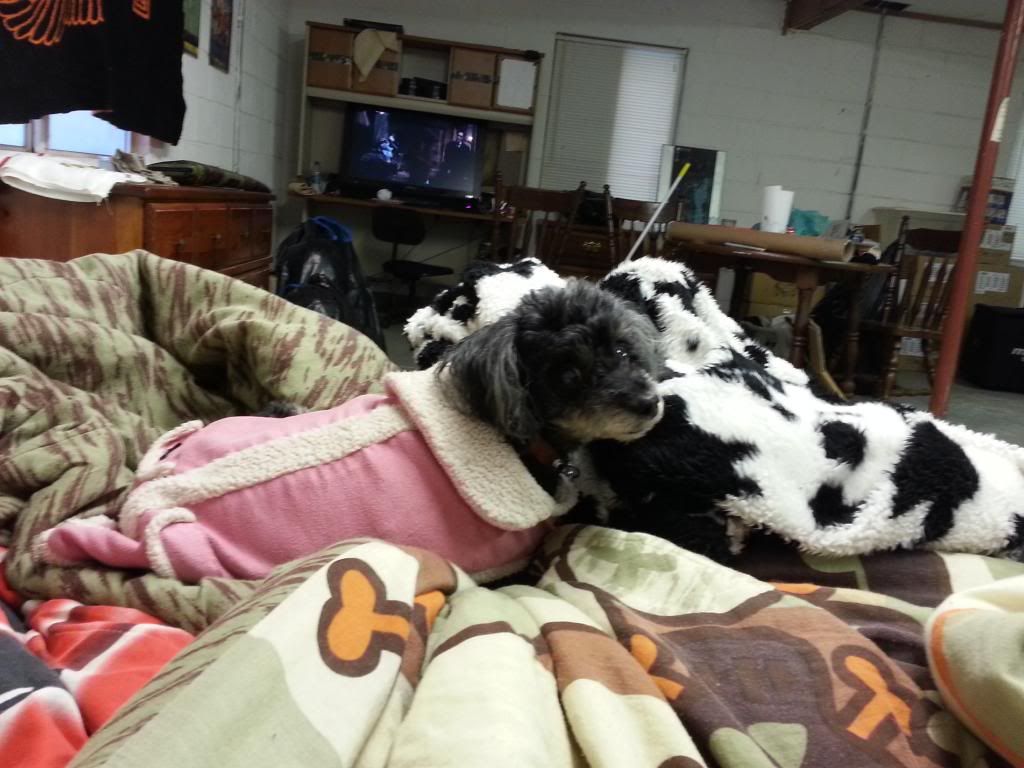 cinnamon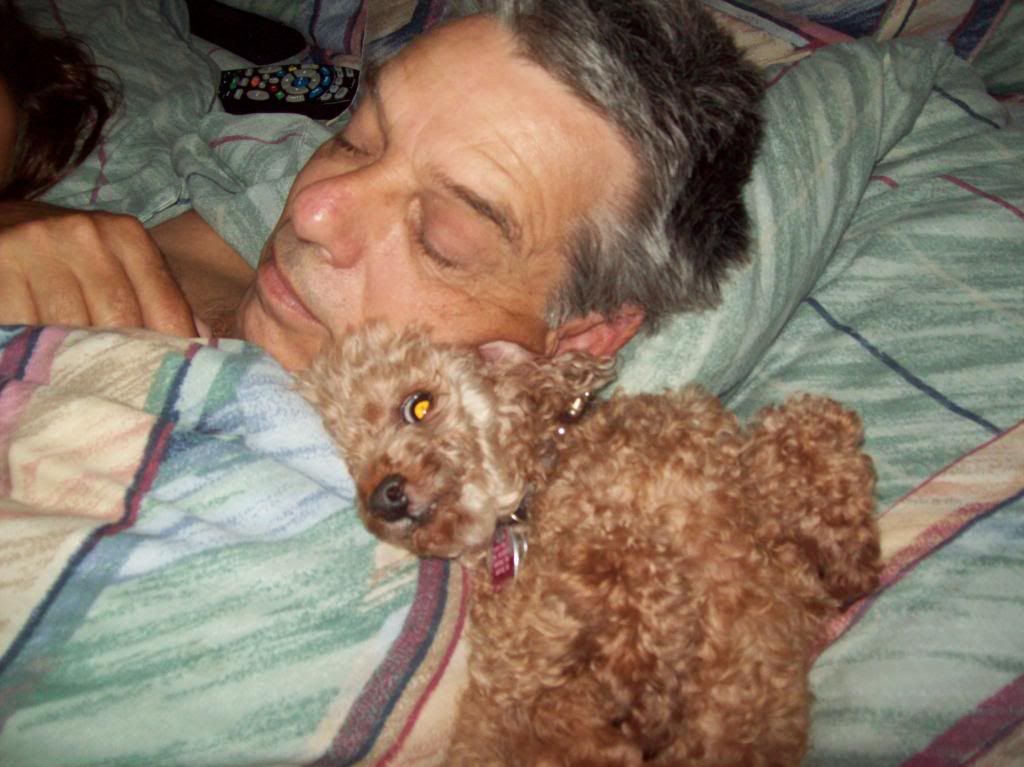 bigby and raven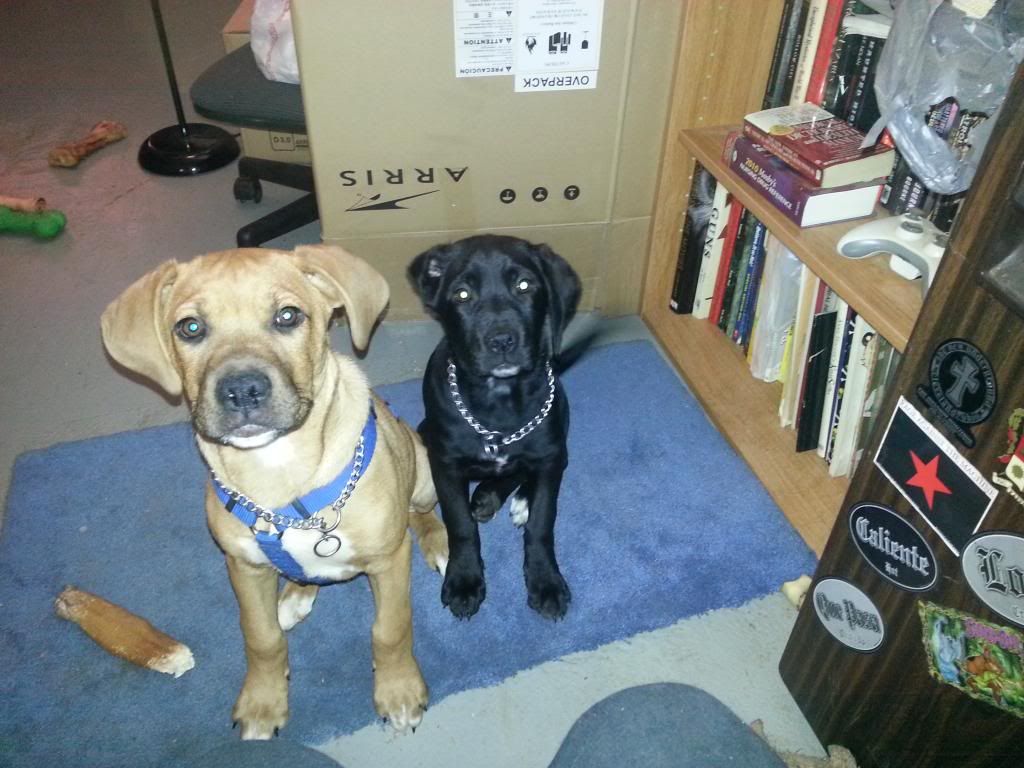 and metro so named because i found her at the metroparks. she had fallen from a forty foot tree and we thought she was a wad of gum literally